News
Modul "News" is instrumental to displaing the news with date when they were added into catalogue.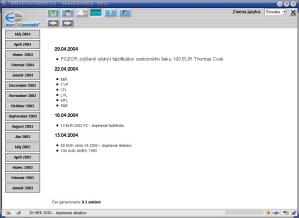 If is the text of news hereby the call, after click on this is displayed tender, about which is this text. If You want to see other news You click on the call in left vertical part of the window.

BAN-KA®
Internet version
For help click here.